Services
Orbit Research Ltd is one of the longest established Satellite Communication companies in the UK and Europe. We have a vast experience in providing solutions for a wide range of clients.
We provide solutions for:
Business satellite broadband
Events – temporary satellite internet solutions
Emergency Services – mobile command and control
WiFi Hotspots
Satellite Communication Systems design for Telecom Operators
Major Projects development strategy and implementation
STEM Outreach and strategy development
Our business model is simple :
We deliver value-for-money satellite internet solutions that are properly engineered to provide our clients access to the internet where no other solution exists.
Our satellite communication products, coupled with a wide range of applications provide  rock solid performance that frequently astound experienced users of satellite IP services.
What do we offer?
Class leading satellite internet solutions
Shared (DVB-RCS) and dedicated (SCPC) satellite capacity.
As much bandwidth as you need (and a guarantee that there's more available)
Integrated solutions – tell us what you want and we'll design the solution
Access to highly experienced, chartered communication engineers with many years experience of systems design within the telecommunications industry.
Satellite Event Coverage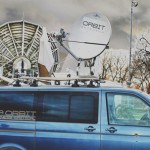 Orbit Research has a vast experience in engineering satellite communication based IP solutions for events that create huge opportunities for organisers and participants to engage with their audience and increase their turn over. We are unique in the market, no other company has the range of skills and experience to help you deliver a winning strategy for communication.
Satellite Internet Solutions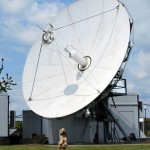 Businesses today need broadband to prosper and survive. There is no doubt that if a terrestrial (land line) ADSL circuit is available, then it meets the needs of most small businesses at low cost. However, if your business is too far away from the telephone exchange, the possibility of receiving broadband is severely restricted.
Satellite Communications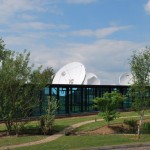 Orbit Research, expert in Satellite Communications, and Link Telecom, expert in cellular communications, have joined forces to provide a satellite enabled rapid response GSM network that provides safe and secure communications using standard GSM phones in situations where public mobile networks are unavailable.
Satellite Alarm Systems
The ViaOrbit SASS system enables the interconnection of alarm- and video surveillance systems to security centers via satellite. The alarm transmission performance complies with the European Standard EN 50136 for applications with highest security classification.
Simultaneously with alarm messages, live video pictures can be transmitted for alarm verification and general surveillance purposes. Furthermore, bi-directional audio and IP data channels are provided for emergency voice communications and remote control of devices